« First time users must register.

A password will be sent to you by email.






Public Projects with Future Bid Dates
For ALL Public Projects Click Here... (Login Required)
Click 'Details' to view more information, view plans or specifications, or order same.
Bid Date
Project Name
Address
Project Administrator
Contact
Feb 9, 2022
HGTC RENOVATION OF GS BUILDING 1000 SURGICAL LAB
HGTC CAMPUS MYRTLE BEACH MYRTLE BEACH SC
Blalock Enterprises Inc, Ltd, LLC
HGTC CONTACT: DIANNA CECALA PH: 843.349.5207 EMAIL: dianna.cecala@hgtc.edu ARCHITECT: PAUL DOYLE PH: 843.455.6879 EMAIL: pdoyle@doylearchitecture.comn REPROGRAPHICS / COPYS CONTACT: MCGEECADD REPROGRAPHICS BENTLEY BLALOCK PH:843.916.9800 EMAIL: mcgeecadd06@aol.com PLANS MAY BE OBTAINED FROM MCGEE CADD REPROGRAPHICS: FULL SET OF PLANS AND SPECS FOR 100.00 DOLLAR FULLY REFUNDABLE DEPOSITE. ANY GC SUBMITTING BIDS MUST GET A FULL SET OF PLANS THRU MCGEE CADD TO BE ON THE OFFICAL PLANHOULDERS LIST. AGAIN ALL SETS ARE FULLY REFUNDABLE
Feb 9, 2022
Twelve Oaks PS Expansion and Modification
HOLLY SPRINGS NC
McGee CADD Reprographics
All project questions or requests for clarification should be submitted to the Town of Holly Spring's Project Manager, Rachel Ingham, PE at: Rachel.ingham@hollyspringsnc.gov, or 919-577-3150.

PlanRoom provides web-based management of project specifications,
plans, and addenda as well as a communications suite for architects
and general contractors. Streamline your planning, bidding and project
management with PlanRoom.
Market Your Business
Do you need an inexpensive way to get your company to the people that need your services in the Carolinas?

Join the Carolinas Planroom Trades Directory for only $12.00/mo or $125.00/yr and begin advertising your business and expertise to the entire CPR Population.
Need to Download Plans?
Now available to Carolina Plan Room users: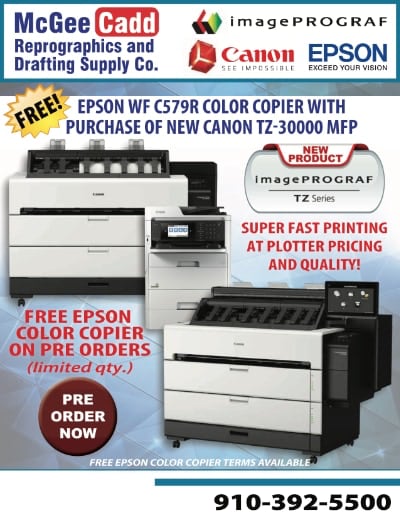 For more information or to get started,
Call Today!
910-392-5500