« First time users must register.

A password will be sent to you by email.






Public Projects with Future Bid Dates
For ALL Public Projects Click Here... (Login Required)
Click 'Details' to view more information, view plans or specifications, or order same.
Bid Date
Project Name
Address
Project Administrator
Contact
Dec 6, 2022
SURF CITY WELL 6 (2A) OPEN BORE DRILL
SURF CITY NC
McGee CADD Reprographics
HIGHFILL INFRASTRUCTURE ENGINEERING, P.C. 3804 Park Ave, Unit A Wilmington, North Carolina 28403 Contact: Lizzy Wade Email: ewade@hiepc.com Telephone: 910-313-1516
Dec 14, 2022
Roanoke Rapids Housing Authority-Sewer and Water
949 Roanoke Ave Roanoke Rapids NC
McGee Cadd - Greenville
For printing of plans and specs: McGee Cadd Reprographics 252-752-4400 For Architectural questions Stogner Architecture, PA 910-895-6874
Dec 22, 2022
Wilson Senior Center Wellness Pavilion
1808 Goldsboro Street South Wilson NC
McGee Cadd - Greenville
Printing of project McGee Cadd - Greenville (252) 752-4400 Architect: Oakley Collier Architects, PA (919) 985-7700

PlanRoom provides web-based management of project specifications,
plans, and addenda as well as a communications suite for architects
and general contractors. Streamline your planning, bidding and project
management with PlanRoom.
Market Your Business
Do you need an inexpensive way to get your company to the people that need your services in the Carolinas?

Join the Carolinas Planroom Trades Directory for only $12.00/mo or $125.00/yr and begin advertising your business and expertise to the entire CPR Population.
Need to Download Plans?
Now available to Carolina Plan Room users: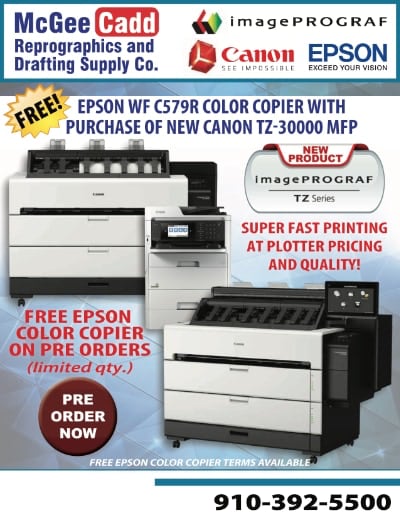 For more information or to get started,
Call Today!
910-392-5500