« First time users must register.

A password will be sent to you by email.






Public Projects with Future Bid Dates
For ALL Public Projects Click Here... (Login Required)
Click 'Details' to view more information, view plans or specifications, or order same.
Bid Date
Project Name
Address
Project Administrator
Contact
Jul 12, 2022
Wildwood Park Welcome Center and Playground
3450 Blue Heron Drive Greenville NC
Mcgee cadd
For any questions regarding plans please contact: Myriah Shewchuk The East Group, PA email:myriah.shewchuk@eastgroup.com
Jul 26, 2022
RIVER ROAD PARK PIER REPLACEMENT
2527 South 17th Street Wilmington NC
McGee CADD Reprographics
Instructions for submitting Bids and complete requirements and information may be obtained by visiting the County's website: https://finance.nhcgov.com/purchasing-solicitation/open-and-closed-bids/

PlanRoom provides web-based management of project specifications,
plans, and addenda as well as a communications suite for architects
and general contractors. Streamline your planning, bidding and project
management with PlanRoom.
Market Your Business
Do you need an inexpensive way to get your company to the people that need your services in the Carolinas?

Join the Carolinas Planroom Trades Directory for only $12.00/mo or $125.00/yr and begin advertising your business and expertise to the entire CPR Population.
Need to Download Plans?
Now available to Carolina Plan Room users: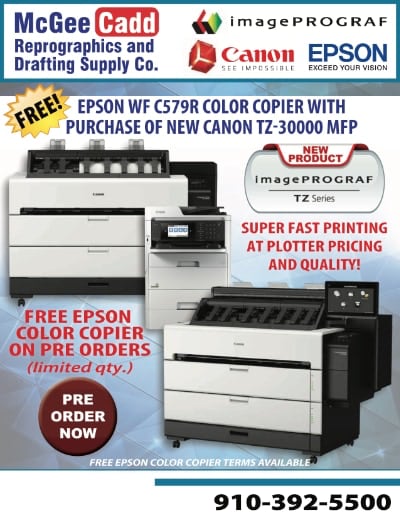 For more information or to get started,
Call Today!
910-392-5500